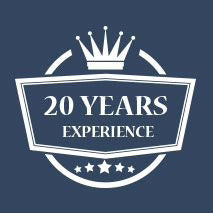 DFN Plaster products is a family owned business. We started out as a crew of installers of ornamental cornice and all things plaster related. With over 20 years' experience in the craft we now distribute the finest quality of plaster products.

Committed to the satisfaction of our customers we offer a supply and install service. We complete any type of plasterworks with a friendly face and great work ethic. We get the job done promptly with an emphasis on reliable and affordable service.

We are one of the only distributors of ornamental plaster products that also conduct seamless installation services. We only use specially trained teams to install these products, which ensures top quality workmanship for all our projects.
Our range of products will suit simple, elegant and eccentric tastes. Our range includes ornamental plaster cornice, ceiling panels, ceiling roses, niches, vents and much more. With plaster anything can be achieved.
Being a family-owned business we place the highest importance on superior service. Working closely with each client is a must because every home and person's taste aren't the same. We are proud to work on our client's projects and improve their homes. Together we hope to create a beautiful home for you to live in.
DFN Plaster Products also specialise in the supply of domestic and commercial plastering – no job is too big or small for our team to handle. We base the success of our business on the comprehensive service that we provide to our customers and we will do whatever it takes you make sure your job runs smoothly and on time. This includes delivering your products when and where you want them.
All of our products are manufactured from sharp, detailed moulds and the cornice installation team use traditional materials combined with modern efficient install systems which also pay attention to detail. To learn more about the importance that we place on our services and products feel free to contact us today.