RESIDENTIAL
A one-stop place for every residential plastering solutions - revolutionizing residential homes with innovative plaster designs to get a definitive curb appeal.
COMMERCIAL
A complete solution for all types of commercial plastering needs whether it is for a new building or refurbishing the old one.
BEST SELLING
Ceiling: 110 mm
Wall: 75 mm
Length: 3900 mm

Ceiling: 145 mm
Wall: 145 mm
Length: 3600 mm

Ceiling: 205 mm
Wall: 113 mm
Length: 4200 mm
Client Testimonials
"Before I called DFN my office was covered in chipped and cracked plastering I thought for sure would cost thousands to repair. The team at DFN utterly transformed by office, making it a place I am proud to work in and all for a reasonable price. Highly Recommended."


- Brenda -
"The cornices DFN installed in our home have made our house the envy of our friends and family. Thanks to DFN everyone wants to have Christmas at our place this year."

- Justin & Carrie -
"I was bored with my drab and flat wall, thanks to the team at DFN I finally feel at ease in my own home. Thanks guys!"

- Jake -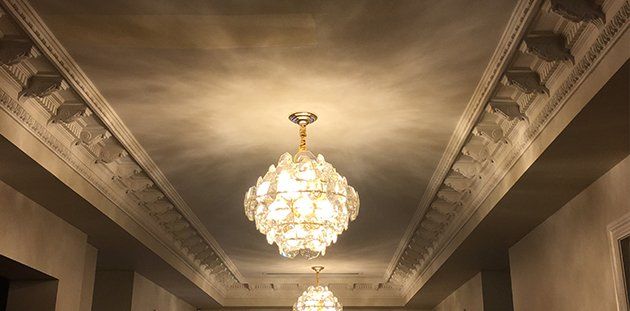 WHY CHOOSE US FOR PLASTER PRODUCTS IN MELBOURNE?
DFN Plaster products is a family owned business. We started out as a family crew of installers of ornamental cornice and all things plaster related. With over 20 years experience in our craft we now distribute the finest quality of plaster products.
It's a supply and install service we offer, any type of plasterworks with a friendly face and great work ethics we get the job done quick with a reliable service.
We are one of the only distributors of ornamental plaster products that also have the added service of installing all we supply. We only use specially trained teams to install these products, which ensures top quality workmanship all of the time.
Our range of products will suit simple, elegant and the most eccentric of tastes. Some of our range includes ornamental plaster cornice, ceiling panels, ceiling roses, niches, vents and much more. With plaster anything can be achieved.
Being a family owned business we place great importance on service. Working closely with each individual is a must because every home and person's taste aren't the same. We are delighted in the fact that we have been chosen to take part in something so important to someone. Together we hope to create a beautiful home for you to live in.
DFN Plaster Products also specialise in the supply of domestic and commercial plastering - no job is too big or small for our team to handle. We base the success of our business on the comprehensive service that we provide to our customers and we will do whatever it takes yo make sure your job runs smoothly and on time. That includes delivering your products when and where you want them.
All of our products are manufactured from sharp, detailed moulds and the cornice installation team use traditional materials combined with modern efficient install systems which also pay attention to detail.

LOOKING FOR EXCELLENCE IN DECORATIVE PLASTER
THEN LOOK NO FURTHER!
When it comes to plaster, anything is possible!We specialise is restorations and reproductions of all types of heritage work and create detailed custom products for interior designers and home decorators.There is no job too big or complex. We have the expertise to produce all types of plaster products from traditional to modern style.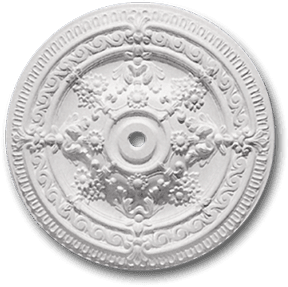 Download Brochure
PLASTER CORNICE SUPPLIERS & PLASTERERS IN MELBOURNE
DFN Plaster Products offers a professional and high quality plastering service to the greater Melbourne area. When it comes to plaster, anything is possible for our team. We specialise in completing restorations and reproductions of all types of heritage work. We can also create detailed custom products for interior designers and home decorators. There is no job too big or complex for our plasterers. We have the expertise to produce all types of plaster products, from traditional to modern styles.
Plaster Supplies & Products
At DFN Plaster Products, we aim to deliver creative solutions with budget-friendly costs. Whether you want to improve the look of your ceiling panels, decorate your walls with stylish cornices, or build beautiful arch mouldings in your home, anything is possible. From simple to modern or intricate Victorian-style designs, we can cater to all your needs. As your number-one plaster cornice supplier in Melbourne, we're dedicated to delivering quality plaster maintenance and repair solutions.
Why should you remodel your home with DFN Plaster Products?
At our plastering company, we are dedicated to providing the highest level of customer satisfaction. Our team of skilled professionals is passionate about creating unique and eye-catching plaster creations that will enhance the interior of your home. We work closely with our clients to understand their specific needs and preferences, ensuring that we deliver the perfect solution for each and every room.
In addition to our stunning plaster designs, we are also proud to offer guidance on the most suitable decorative options for your space. Our experienced staff can advise on the right designs based on the size and height of your rooms, ensuring that every detail is carefully considered.
Our skilled team is trained in the latest installation techniques to ensure a professional and safe installation in your home. We prioritise innovation and constantly seek new and improved ways to produce and install our plaster products. Whether you need a large or small job completed, our plastering services can cater to your needs. With our expertise, we can even handle the most complex projects with ease.
Discover decorative cornice & plaster mouldings in Melbourne
Add to the beauty and visual appeal of the home with ceiling and textured furnishings. It not only enlivens the wall and rooms but also defines a person's taste in decor. DFN Plaster Products provides decorative cornices in Melbourne and other plaster decorative elements.
If quality workmanship is what you're looking for, contact the plastering experts at DFN Platers Products today and discover our complete range of Victorian plaster cornice and plastering services.
Contact us for plasterboard supplies, mouldings and more in Melbourne
Whether you're looking to remodel your home, restore damaged property, or reproduce heritage work, DFN Plaster Products is the best plastering service provider and supplier in Melbourne. Look to us for a range of plasterboard supplies that will help to improve the look and feel of your rooms. We pride ourselves on offering an exceptional level of service to customers and always work hard to ensure that your jobs are completed on time and to a fantastic standard.
We can help if you need decorative plaster cornices, ceiling roses, plaster corbels or commercial plasterers in Melbourne. Contact us today for installation and support.